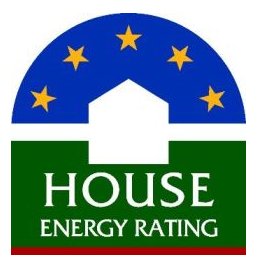 When you're planning and building your new property it's important to get the thermal performance right.  Your Architect, Designer or Builder will generally have someone they work with, but if not, here is where you can find someone to help.  
We know the companies below and think they really know their stuff, alternatively check out those on the Building Designers Association of Victoria (BDAV) website to find a national list of fully qualified and accredited assessors in your area.
3 found
Wayne Gorman

Melbourne VIC

Wayne Gorman

Ascot Vale Melbourne
VIC 3032

ph 0430 180188
em click to mail
web open website
Wayne has been in the building & construction industry for over 25 years with membership at the Master Builders Assoc (MBA), Housing Industry Assoc (HIA), Aust Institute of Building Surveyors (AIBS), Assoc of Building Sustainability Assessors (ABSA) and a past Board member of ABSA.

Wayne is active with energy assessments for new dwellings, trouble shoots energy efficiency in existing dwellings & commercial buildings, trained in First Rate 5, AccuRate, BERS Pro & a NABERS assessor.
Paul O'Brien

Wodonga NSW

Paul O'Brien
PO Box 465
Albury Wodonga
NSW 2640

ph 02 6021 6475
em click to mail

View Brochure
Paul is a fully qualified and accredited FirstRate5 Thermal Performance Assessor and Home Sustainability Assessor. He has many years experience in the building and construction industry both residential and commercial. Paul also has an excellent knowledge of materials ranging from roofing, specialised shading, cladding and curtain wall systems to energy efficient glazing systems to help improve your home.
Graham Hunt

Sydney NSW

Graham Hunt
87 Edwin St. North
Croydon Sydney
NSW 2132

ph 02 9798 0516
em click to mail
web open website
Graham Hunt is an architect who also has extensive experience in residential thermal performance ratings. He has been an accredited HERS assessor since 1999 having undertaken hundreds of assessments ranging from single houses right through to large apartment buildings. As well as providing ratings for Council requirements, Graham also specialises in using thermal performance rating software to help home owners better understand how their new or renovated houses will perform thermally, aiming to get as efficient a design as possible.
1