About Green Moves Australia
Green Moves provides consumers and businesses with a selection of sustainability services that are designed to minimise energy costs and reduce environmental footprints. We provide independent advice and guidance on energy efficiency and sustainability. Our key services include energy auditing, sustainability advising and education.
Green Moves Australia was founded in 2009 by Founder and Director Danielle King. We are a small family business based in Melbourne, but with broad outreach.
All of our Team are passionate about the environment and helping others to live and work in a more efficient and sustainable manner, in buildings that perform as well as they can. We are dedicated to delivering the highest quality service possible to all our clients and strive to be the best in our field. Our goal is to be the first place businesses and householders call when looking for assistance to create a cost effective, high performing property or sustainable business.
We are passionate about the environment and understand the challenges of being 'green' whilst maintaining financial common sense. So we will only recommend suitable and practical solutions for your particular needs.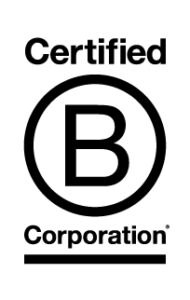 In December 2015 Green Moves became a Certified B Corporation and we are very proud to have joined an international community of highly responsible businesses using business as a force for good. You can find out more by seeing our B Corp webpage.
Green Moves also fully supports the UN's Sustainable Development Goals. To see how we do that see our dedicated webpage here.
Our Founder and Director, Ms Danielle King GAICD has an MBA, Diploma of Management, Diploma of Sustainability, is a fully qualified Sustainability Assessor and holds a Certificate IV in Training and Assessment and a Certificate IV in Home Sustainability Assessment. Danielle sits on the Design Matters Sustainability Advisory Board, works with the Victorian State Government, the National CitySwitch Program, local Council's and private clients.  She also a Schneider 'EcoXpert Energy Auditor' and delivers training to the industry. Danielle has presented many seminars on sustainable building topics and has written numerous journal articles that have been published in a variety of media.
Danielle is a member of the following organisations:
Australian Institute of Company Directors (GAICD)
Future Business Council (FBC)
Design Matters (ex BDAV)
B Lab, B Corporation Member
One Planet Sustainability Integrator with BioRegional
Renew (ex ATA)
Australian Conservation Foundation (ACF)
Green Moves offers honest, independent, expert knowledge in a professional manner to all who are involved with us. We look forward to assisting anyone who would like guidance in this field.