Efficiency Funding Available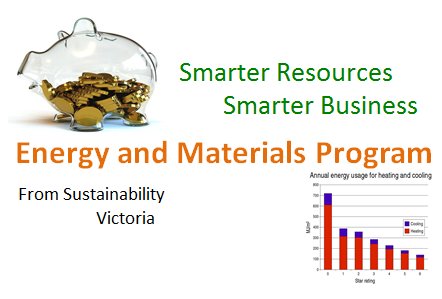 Here's something for the SME Businesses in Victoria. Sustainability Victoria have their Smarter Resources Smarter Business program now available which provides funding assistance for eligible businesses to become more competitive and productive through resource efficiency. Click here to go to our information page to find out more.
Holiday Switch OFF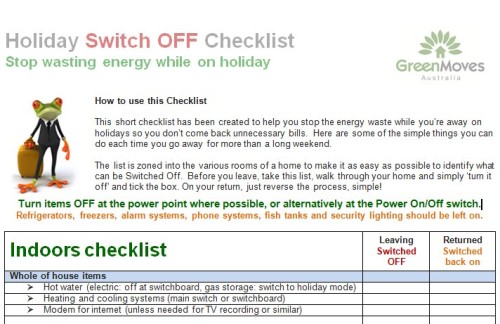 We all love a good holiday and a well earned break, especially around the end of the year. But how many of you have come home to find a larger than expected energy bill waiting for you? Well no more! We heard about this sort of thing happening so set up the Holiday Switch OFF Checklist, to help everyone to save energy while on holidays (Christmas or otherwise). Its our 2 page list of appliances (including a quick home security check) of...