Environmental Policies
Environmental Sustainability Policies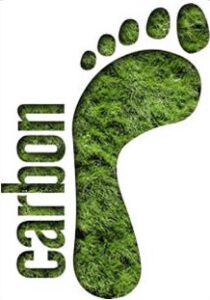 At Green Moves we are very aware of the fragility of our environment and the impact of human actions. We are actively working towards leading our industry in reducing the impact of our activities, and encouraging others to do the same.
Our policies guide our selection criteria of products, services and activities within Green Moves and are a key mechanism to assist us in reducing our Greenhouse Gas emissions. We have developed these policies to meet our objectives of being an environmentally responsible business and work consistantly with our team, suppliers and customers to continually reduce not just our own, but others, environmental footprint.
Environmental Sustainability Policy
We aim to continually manage and reduce our environmental impact by:
Preventing pollution to minimise our environmental impact,
Keeping our energy usage to an absolute minimum and by being as efficient as possible,
Collecting, reusing and recycling our water and minimising usage where ever possible,
Reducing waste by not creating it in the first place, then reducing, reusing and recycling as much as possible,
Purchasing sustainable products and services where ever possible,
Minimising emissions intensive transport by using sustainable transport options,
For as long as possible operate our business through our own home offices to better utilise current buildings and resources and to reduce transport requirements,
Regularly reviewing, updating and monitoring our environmental footprint and maintaining carbon neutral status from original Climate Active certification in 2020.
Maintain B Corporation certification (certified since 2015).
Energy Mangement Policy
We aim to continually manage and minimise our energy usage by:
Measuring and monitoring our usage on a regular basis,
Identification and implementation of energy reduction opportunities,
Only purchasing highly energy efficient appliances,
Educating those we work with about energy reduction strategies,
Utilize renewable energy options where ever possible,
Continuing to monitor energy reduction and renewable energy technologies and applying them where appropriate.
Water Management Policy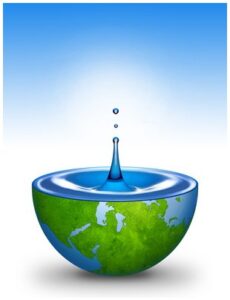 We recognise the importance of our role in the management of water as a limited resource and aim to promote responsible water management strategies where ever possible.
Measuring and monitoring our water usage on a regular basis,
Identification and implementation of water use reduction opportunities,
Capturing, reusing and recycling water where ever possible,
Only purchasing and installing highly water efficient appliances,
Minimising toxic cleaning chemicals into the water discharge systems,
Educating others on the importance of water reduction strategies and how they can improve their own water usage.
Waste Management Policy
We are well aware of the impact that waste has on our environment. We aim to proactively identify waste minimisation strategies within our own, and where appropriate, others operations and aim to continually reduce and manage our waste by:
Measuring and monitoring our waste on a regular basis,
Minimising the creation of waste through identification and implementation of waste reduction strategies,
Continually reduce our waste creation by minimising purchase of items with packaging,
Recycle or reuse items where ever possible,
Responsibly recycle all e-waste through the appropriate venues,
Responsibly dispose of any chemical waste through the appropriate venues,
Processing all our organic waste through our onsite worm farm and compost,
Aim to reduce waste to landfill as much as possible,
Educating and encouraging others to become engaged in waste reduction strategies.
Purchasing Policy
At Green Moves we are aware of the influence we can extend to both our own organisation, and to consumers in relation to product choices and supply chain impacts. We aim to manage the purchase of products and services in the most environmentally responsible manner possible and actively encourage and suport suppliers and products who exercise environmentally sustainable practices. We aim to increase our use of environmentally responsible goods and services by:
Managing our selection criteria to ensure all products purchased have the highest energy and/or water efficiency ratings suitable for the application,
Sourcing at least 80% of the products used in our operations from environmentally responsible organisations,
Promoting use of products that are independently certified through either Good Environmental Choice Awards (GECA) or Eco Specifier,
Creating and applying an environmental, sustainable practices self-assessment for our suppliers where appropriate,
Educating our team, suppliers and customers on sustainable purchasing strategies,
Continue to monitor best practice in sustainable products and services and keep up to date with environmental management initiatives for the supply chain.
Sustainable Transport Policy
We aim to continually improve our transport practices and minmise our emissions intensive transport as much as possible through:
Monitoring our high emissions transport (e.g. air travel, GHG emission intensive vehicles) on a regular basis,
Minimising use of emissions intensive transport where possible,
Maximising use of available public transport options,
Encourage use of walking, bikes and other forms of low/no emissions transport where ever practical,
Utilizing web based conferencing and meeting strategies to reduce transport requirements,
Transition to zero emission transport vehicles used within the company by 2025,
Lead by example and encourage others to consider thier options more regularly.
And Finally…
Green Moves recognises the role it can play in encouraging sustainability through the application of our Environmental Sustainability Policies. We aim to consistantly use our knowledge, expertise and experience to assist others through knowledge sharing and our services, to encourage all those we interact with to tread lightly.