Commercial Programs
This page contains information on the current business and commercial programs that are available to assist businesses to be more efficient and sustainable.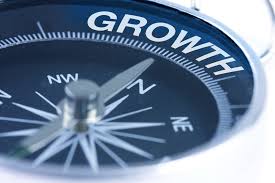 Green Business is simply Good Business. Why wouldn't you want to have better buildings, higher staff productivity, better future return on your investment and less outgoings? Below are some of the programs available to help building owners and tenants on the road to better business.
These resources have been compiled from a range of different sources that we have linked to in order to provide easy access to develop knowledge. If any of the links fail please let us know.
Programs for Commercial Business and Property
CitySwitch Program – National

The National CitySwitch Program is a high-value no-cost service which supports commercial office tenants to improve office energy efficiency through the provision of a range of services, with the ultimate aim of achieving a 4 star or higher NABERS Energy rating.
Click here to go to the City Switch website to find out more.
1200 Buildings Program – Melbourne
Created by the 1200 Buildings Program this video provides an overview of the 1200 Buildings program and how it can assist building owners and managers to upgrade a commercial building. Running time 3.5 mins

For further information go to the 1200 Buildings Program website.
Better Building Partnership – Sydney
The Better Buildings Partnership is a collaboration between leading property owners working to provide green leadership and sustainable innovation for Sydney's commercial and public buildings. This short clip explains the program. Running time: 3 mins
You can find out more by visiting the Better Building Partnership website.
Environmental Upgrade Agreements – how it works
From the Sustainable Melbourne Fund website – Environmental upgrade finance for energy and water efficiency and renewable energy improvements to commercial buildings, how it works is explained in this short clip. Running time 2 mins.

For more information go to the Sustainable Melbourne Fund website.
Environmental Upgrade Agreements
Created by the 1200 Buildings program, Robert White from NAB presents on the benefits of using Environmental Upgrade Agreements for commercial building retrofits. Running time: 11 mins
"
For further information go to the 1200 Buildings website EUA section.

If you know of any other useful resources that would be appropriate to list here or have any comments to make Please email us and let us know so we can improve this 'business resource link library'.