Call us on
03 9024 5515
Smart Living
Discover how to create a beautiful home for your family that is functional, energy efficient and that supports good health.
For Builders and Developers
Builders occasionally need some assistance in making a home or building as efficient and sustainable as possible. Whether it's a new build or a renovation we can add value to your project.
We are keen to work with builders, developers, architects and building designers to help you make the most of a new build or renovation. Getting us involved at the draft plan stage provides the best advantage and opportunities. We can of course review plans and contribute at any stage, but for best value, get us in as early as you can.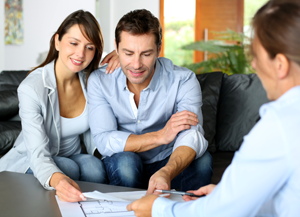 Including energy efficiency features and good marketing can provide product differentiation and have a big impact on the quality, comfort and cost to run. Why not make your next project 'Future Ready'.
Through working with a developer we have assisted to maximise the energy efficiency of 10 new townhouses and contributed to them obtaining a 10 Star Victorian Residential Efficiency Scorecard rating, a first for a development in Victoria.
If you're interested in knowing how much' of a difference efficiency changes will make to a residential project, we can provide a before and after Scorecard star rating using the Victorian Residential Efficiency Scorecard assessment. A good example of this was our own renovation done in 2017 where we started with a 1 Star house, and finished with a 7 Star house! You can see our case study by clicking here.
Using Scorecard for new build projects
Using Scorecard to inform & measure renovation projects
What do you do ?
Work with you and your team to make your building product as efficient, healthy and sustainable as possible. We can also provide information on marketing opportunities.
For residential projects we can provide a Residential Efficiency Scorecard Assessment both 'off the plan' for new builds, and 'as is' before and after for existing buildings and renovations.
We add in the proposed changes and work out what can be realistically done to get you the best Scorecard rating. We would work through the potential upgrades with you so we only include those features that are practical.
The findings will be reviewed with you at the end of the assessment and you'll receive a report on the recommended changes and what Scorecard rating is possible on your home.
What do you get out of it?
A well informed new build or renovation! Know what features will offer the best value and what to include in your renovation to improve the comfort and cost to run the home. You'll receive a report with the prioritised recommendations so you have something to refer to as the renovation progresses.
If you chose a Scorecard rating baseline you will also get a before and potential after rating for the project home or apartments.
How much does it cost?
That will depend on the project and service obtained. 
A single 3-4 bedroom home build consultation including a Scorecard rating (before rating, list of opportunities and after rating) will be approximately $650 depending on the project. 
Apartment or commercial projects need to be costed separately.
Most importantly – What do our customers think?
Elmwood Living – Developer "We are leaders in building high performances houses in Australia, based in Wodonga and have worked with Danielle and Green Moves to help us maximise the sustainability and energy efficiency of the new homes we build. 
We've found her expertise and experience highly valuable and she has a helpful, practical and realistic approach. She has certainly added value to our developments and readily shares her knowledge.  Collaborating with Danielle has also helped us to achieve a 10 Star Scorecard rating for the new homes in our recent development (a first for new build homes in Victoria) and helped us promote it.  
Her commitment and professionalism has truly helped us achieve the level we are working at.  She has had a direct influence on us leading the market. I can recommend working with Danielle and am sure she will add value to any project. "   Brendon Collins OAM, Director Elmwood Living
Gaia Construction – Builder "We are residential builders and had the pleasure of working with Danielle and Green Moves on a major home renovation in Melbourne. Danielle's expertise in sustainability and energy efficient solutions was absolutely vital to ensuring that no opportunity to improve the future comfort and energy efficiency of the home was overlooked. 
She not only has deep technical knowledge and experience, she is also very practical and her advice is based on an honest and realistic assessment of costs and benefits.  We enjoyed collaborating with her, were very impressed with the value she added and the beautiful, efficient and comfortable home we achieved together, and can highly recommend involving her in your building team."   Sue & Jeremy, Directors, Gaia Construction