Call us on
03 9024 5515
Smart Living
Discover how to create a beautiful home for your family that is functional, energy efficient and that supports good health.
Building Plan Reviews
Planning to build a new home ?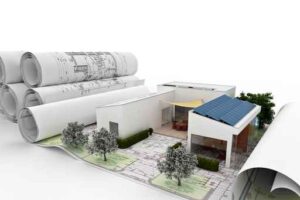 Be sure to make it as good as it can be for now and the future by including energy efficiency features.
We have been guiding to people build better, more comfortable, and more efficient homes for years.  Building new is the one chance you have to get it right.  And thats where we come in.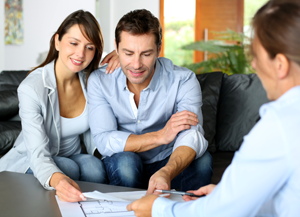 Regardless of who your architect, designer or builder is, we can provide an independent review that focuses on ensuring your new home is comfortable, efficient and cost effective to run.  We'll work with you and your trades to maximise the opportunity to achieve the best outcome for now, and for future reselling value.
We offer guidence in all areas from orientation, glazing and insulation through to heating options, hot water and product selection to create not just an efficient home, but also healthy home. Getting us involved at the earliest possible stage provides the best advantage and opportunities, so speak with us as early as you can.
In Victoria the new Victorian Governments Residential Efficiency Scorecard can be used to identify the level of energy efficiency off the plan. If you're interested in knowing 'how much' of a difference efficiency optomisation will make to the  home, we can provide a current and potential Scorecard star rating using the Victorian Residential Efficiency Scorecard  assessment.
Using Scorecard to inform new builds
The video below features one of our new build Scorecard clients. Take a look!

Builders and Architects – using the Scorecard for new builds.

What do you do?
A standard new build consultation includes the initial meeting and discussion of objectives. We will review the building site, the plans (if any), consider how the site/house plan is likely to work with your needs and the local environment, and provide a list of practical recommendations to improve the efficiency of the home.
If you'd like to know the current and potential Scorecard ratings we can include that. A Scorecard building plan consultation is a great way to identify the value of the recomended changes. It comprises a current, and potential Scorecard rating as well as what is noted above. We would work through the potential changes with you so we only include those features that you are happy with and that are practical.
What do you get out of it?
An analysis report detailing a list of recommendations that if implemented, would result in a more comfortable, highly efficient home.  We will explain and prioritise features that would offer the best value and are happy attend meetings with your trades.  If you chose a Scorecard rating to go with that,  you will also get a current (as currently planned) and a best potential rating for the home.
Best of all you'll maximise the opportunities a new build provides. Afterall, 80% of the efficiency of a home is in the design.
How much does it cost?
A standard single storey building plan review and feedback report is generally around $490.  A plan review including a Scorecard rating (current and potential) will depend on the size of the home but a standard 3br single story home would be in the region of $690.
Do you offer a Seniors Discount?
Yes we do, 10% seniors discount is available.
Like to know more or book a plan review?  Click here to get in touch now.