Its National Recycling week this week and we thought we'd issue a challenge to everyone. How low can you go in terms of landfill waste? How many waste streams do you recycle and what are you doing to reduce waste? So many questions, so many options, so many benefits!
To reduce landfill waste you will need to…
reduce what you create (and throw out)
reuse and repair what you can
recycle everything possible
Some simple tips are…
only buy what you really need (and save money)
eat all the food you buy – compost what's left
rely on reusable containers, buy in bulk with BYO containers
refuse plastic bags, keep reusable bags handy
use reusable sandwich bags, covers and wraps (silocone or bees wax covers)
minimise use of disposable items
with christmas coming use reusable wraping paper or give an experience rather than a 'thing'
know what can be recycled in your local bins
Knowing what can and can't go in the recycling bin can be confusing. This year Planet Ark are becoming Recycling Mythbusters for National Recycling Week! Test your recycling knowledge and help bust recycling myths by taking the National Recycling Week quiz.
Take the Planet Ark Recycling Quiz here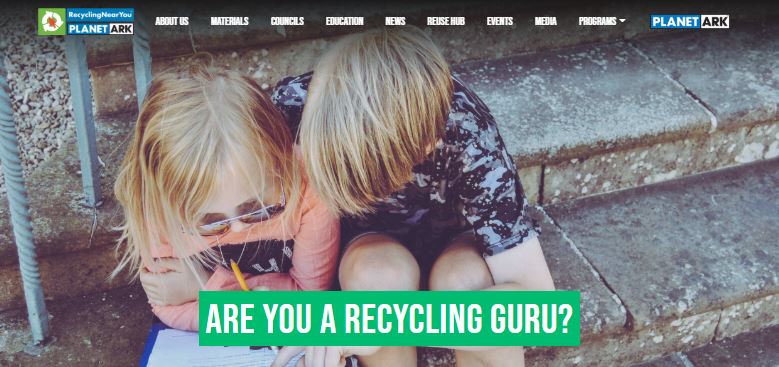 In terms of Recycling and being the Guru…. Here is what we are recycling at home – you can too, just find your local recycling points – its easy!
Co-mingled recycling – paper, plastic bottles, etc (kirbside bins)
Organic waste (worm farm, compost, or via www.sharewaste.com )
Soft plastics (take to supermarket recycling point)
Garden waste – (compost or recycling garden waste kirbside bin)
Coffee pods (Nespresso coffee recycling points locally)
Batteries (drop at Aldi or other local recycling point)
Corks (drop off point at an office)
E-waste – phones, TV's, electronic devices (local drop off point)
Printer toners (recycle at Officeworks stores)
Clothing – good clothing to op shops, rest to rags for cleaning
Bread tags recycled for wheelchairs
Paint – paint recycling centres
White goods – hard rubbish should recycle, other local recycling points
Wood – reuse around the home or separate at local tip for chipboard
Landfill
Want to know what you can recycle and where? Planet Ark's website is full of useful information and tips.
Also check out TerraCycle recycling programs. If it's recyclable, its probably on this list!