Call us on
03 9024 5515
Smart Living
Discover how to create a beautiful home for your family that is functional, energy efficient and that supports good health.
Renovations
Thinking of renovating?
Renovating a home provides a rare opportunity to include a few simple  features that will have a big impact on comfort and cost to run the home.
So include energy efficient renovations as part of the changes.  Let us work with you to make the most out of your upgrades so you can maximise the value of each dollar you spend.
Getting us involved at the earliest possible stage provides the best advantage and opportunities, so speak with us as soon as you're thinking about it. We can of course review the plans and contribute at any stage, but for best value, get us in as early as you can.
I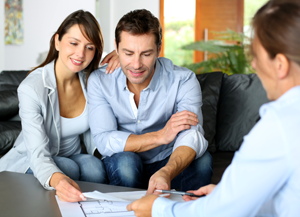 f you're interested in knowing 'how much' of a difference your changes will make to the  home, we can provide a before and after Scorecard star rating using the Victorian Residential Efficiency Scorecard  assessment.  A good example of this was our own renovation done in 2017 where we started with a 1 Star house, and finished with a 7 Star house!  You can see our case study by clicking here.  It's even in featured in the video below!
Using Scorecard to inform & measure renovations
The video below shows our own house renovation. Take a look!

And sometimes it's a bit like this. But it doesn't have to be!

What do we do for you ?
A standard renovation consultation includes the initial meeting and discussion of objectives, a review of the home as it currently is, review of the plans (if available), analysis of goals, researching/analysing appropriate solutions and drafting the final report.
A renovation consultation including a before and after Scorecard Assessment includes all of the above and a before and after Scorecard Assessment.  This is a great way to identify the difference the changes would make. We add in the proposed changes and work out what can be realistically done to get you the best Scorecard rating. We would work through the potential upgrades with you so we only include those features that you like and are practical.
The findings will be reviewed with you at the end of the assessment and you'll receive a report on the recommended changes and what Scorecard rating is possible on your home.
What do you get out of it?
A well informed renovation! Know what features will offer the best value and what to include in your renovation to improve the comfort and cost to run the home. You'll receive a report with the prioritised recommendations so you have something to refer to as the renovation progresses. If you chose a Scorecard rating baseline you will also get a before and potential after rating for the home.
Best of all you'll maximise the opportunities a renovation provides to upgrade the home, include energy efficiency features that could also help when you come to resell in the future.
How much does it cost?
That will depend on the specific renovation service obtained. A standard consultation and feedback report on renovation plans is generally around $490.
Do you offer a Seniors Discount?
Yes we do, 10% seniors discount is available.
Like to know more or book an assessment?  Click here to get in touch now.