Keeping up with changes in the green building industry can be time consuming and difficult. There is no single place to go to find out the latest technologies, building methods or design trends.
Following on from a presentation delivered at Design Build 2016, we thought an article providing a summary would be useful for who missed it. So here it is.
The presentation covered three key areas in the latest in green building. It covered ratings, design trends and products.
House Efficiency Ratings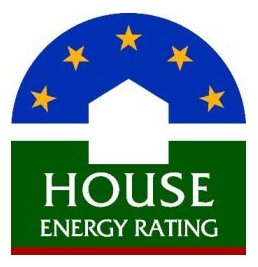 As those in the building trade should know, anyone building or doing significant renovations should be meeting the National Housing Energy Rating System (NatHERS) minimum 6 star thermal performance standard as stated in the National Construction Code. Bear in mind that is the minimum standard. Many savvy householders have realised the benefits and look to exceed these standards and choose higher rated houses. If the home is designed properly, it should even be cheaper to build.
Home owners are becoming better educated on the benefits of higher ratings and want to have a house that is more comfortable, cheaper to run and is likely to deliver a better market price when sold in the future.
There are also other 'ratings' or house certifications available. They include NABERS (residential tool is free and can be used to identify how energy efficient the home is compared to national averages), Passive House and from early 2017 in Victoria, the Residential Efficiency Scorecard (RES) should be available.
The bottom line is that attitudes and desirability is changing. Householders now consider energy efficiencies in housing, and expect a well performing house if it's new.
Design trends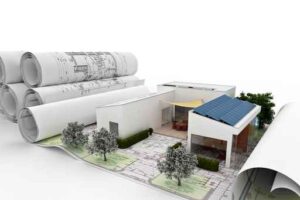 McMansions are out, smaller more efficient homes are in and the 'less is more' trend has encouraged better use of space. The Tiny House movement and companies like 'Fred's Tiny Houses' are seeing more interest as some consumers look for more in life than square meterage.
Renewable energy, mainly solar PV, continues to be embedded into homes. But now systems being installed incorporate monitoring systems and are 'battery ready' so they can add battery's at a later date. There are even 7 homes in Melbourne that have gone 'off the grid'.
Passive solar design is now standard and is needed to achieve the energy efficiency ratings required by the building code. The Passive House movement is also seeing more interest in Australia with more builders looking to be trained and consumers asking more questions about the benefits.
House designs are being more inspired by nature and incorporating features like green roofs and vertical gardens. Universal design and adaptable buildings are seeing increases popularity as they provide useable spaces for people of all ages and abilities, have the ability to adapt, provide flexibility in change of use of areas, and enable easy retrofitting and extensions. All of which contributes to the owners being able to stay in the house as long as they choose to throughout different life stages.
Designing for climate change adaptation has increased. For example fire protection being built in in fire prone areas, higher footings/slabs are being required by some local councils in areas where flooding is a high risk. Cross bracing of walls and roofs for homes in cyclone prone areas, shading and better insulated building envelopes for extreme heat protection. There are even 'amphibious' homes now that rise and fall with the flood waters. Depending on your location and the local risks, it would be wise to consider any adaptation strategies that may be appropriate to you when building.
The shift in the workforce is seeing more need for home offices, whilst open plan family spaces and outdoor living areas remain a priority. Natural ventilation, flexible spaces and privacy at home remain a priority, while community involvement and the sharing economy are on the increase.
High density apartments in city and urban areas continue to rise, but many now have community spaces for socialising, and provide for sustainable transport (bikes, share cars, public transport connections). Many are also incorporating solar powered common areas and community garden or social areas to encourage a sense of community.
Building resource efficiency control is being managed by efficient window systems, cool roofs, higher insulation levels, water reuse and catchment, efficient appliances and monitoring systems. Use of technology is increasing with integrated building controls (to apartment level) that provide detailed information the householder and building management on the primary systems in the building. They tend to focus on lighting, temperature (heating/cooling) and security, but some (i.e. Convesso in Docklands) include social information on local restaurants, library and other local events for tenants.
Many are deisgning in portable device charging stations (for phones, tablet computers etc), and are hard wiring for internet as its more reliable than wi-fi connectivity.  Some home owners have also installed electric vehicle charging points.
In terms of housing structure, prefab and modular housing is a rapid growth area. Such homes are generally reasonably priced, can be mostly built in a factory/warehouse somewhere and delivered and installed onsite in a very short time frame.  Even traditional building is changing with some switched on volume builders now using Hempcrete, Structurally Insulated Panels Systems (SIPS) or use of Cross Laminated Timber (CLT).
Products
Desirability is changing here too. There is increased consumer awareness about the environment and everyone wants to feel they are 'doing their bit'.  There are ongoing concerns for running costs.  For those with family members with respiratory or allergy issues, very young children or elderly adults at home, the indoor environment, in terms of health, is a consideration.
We are also looking for more 'dual purpose' products.  Like highly efficient reverse cycle heating/cooling units, roof systems that provide electricity and even co-generation units that provide power and heat from the one fuel source (i.e. the Bluegen unit).  For larger buildings there tri generation (a power plant that provides electricity, heating and hot water or cooling), and glazing that has solar cells embedded that generate electricity.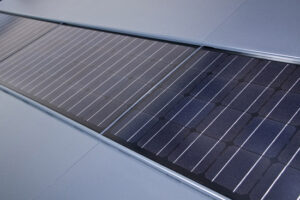 But the really neat stuff is building integrated systems providing renewable energy.  Products like the Tractile system.  A roofing system designed and manufactured in QLD that provides the roof, insulation, solar PV, hot water and ceiling, all in one product.  There are windows that generate power (and yes you can still see through them), and the use of Solar PV panels to create a 'feature' on the roof or carpark shading.
Product choices in the home are being scrutinized more than ever, with consumers wanting to know if the products are sustainably sourced, are they recyclable, and do they contain any volatile organic compounds (VOC's).  To help with choosing products, look for the independent labels. Good Environmental Choice (GECA) and Eco Specifier provide free internet access to their databases of products so you can easily see those with environmental credibility.
So in summary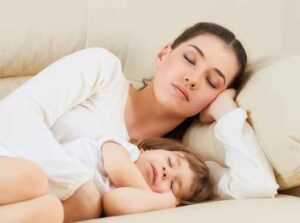 Doing things the same old way just doesn't cut it anymore.  Regulation is pushing efficiency and for good reason. There is a definite shift in desirability towards more efficient and sustainable housing.  Technology is enabling better than ever energy generation, monitoring and management of how we use our homes.
We are getting smarter with our choices, looking for better ways to be more comfortable, reduce costs and minimise our environmental footprint.  I can't wait to see what the next few years bring in this area.
Written (and presented) by Danielle King of Green Moves Aust.
Also published in The Owner Builder magazine October 2016.