Businesses in Victoria who are looking to improve resource efficiency and reduce operating costs should consider applying for the recently released funding available from Sustainability Victoria. Sustainability Victoria has re-opened their Resource Assessment grants for 2015 to 2016 for a limited time only.
Applications for energy assessments will close at 4pm on the 12th February 2016, and applications for materials, or combined energy and materials assessments will close at 4pm on Friday 13th May 2016.
This initiative provides funding for eligible businesses to undertake a subsidised energy and/or materials assessment of their activities to identify opportunities for improvements.  To be an 'eligible business', businesses need to be situated in Victoria, have an Australian ABN, employ fewer than  200 and meet other funding criteria noted in the Application Form (section 2).
Grant funding is available for 50% of the cost to engage a qualified consultant to conduct a resource assessment of their operations.  Funding is capped at $5,000 for energy assessments, and $10,000 for a materials, or combined materials and energy assessment.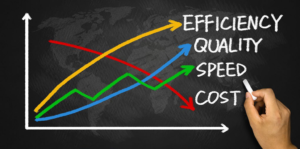 Implementation bonuses of up to $3,000 are also available for businesses that can show evidence of implementing one or more recommendations from their assessment.
This is an excellent opportunity for any business, particularly those with high energy or resource usage, to obtain assistance with financing assessments to identify what can practically be done within the business to reduce costs.
If you are interested in applying for this funding, or just want to find out more, go to the Sustainability Victoria website  or contact Danielle King at our office, contact details here.