The Modern Home feature at this year's Build & Renovating Expo will be an educational showcase of knowledge and products that can assist you to make the most of your build or renovation project.
If you're looking to build or renovate, come and take a look and get some free advice and guidance for your project while you're there. Bring your plans, book your appointment(s) and see what's on offer by reading on.
The Modern Home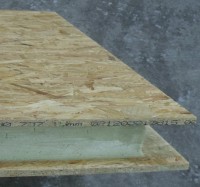 In this new 'green age' of building it's exciting to see new products coming into the market that are not only economically viable for the building industry, but also have sustainable qualities, have a dual duty and are non-toxic for improved human health. One of these is the Ozone Panel (pictured) which is a lightweight, insulated, load bearing precast panel that can be used for walls, roof and floors both interior and exterior. This new product forms the structure for the 'Modern Home' feature at this year's expo.
The interior of the 'home' showcases an efficient kitchen and bathroom and contains products and appliances have been supplied by E & S Trading and Siemens. The appliances were chosen for their excellent energy efficiency (and where relevant water efficiency) and showcase new technology now available in Australia.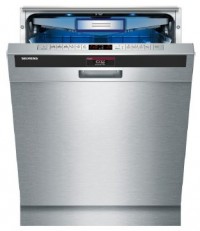 The kitchen island bench top is a beautiful example of 'up-cycling'.  Cosentino's Eco range is created from 75% recycled materials and 25% non-toxic resin, and provides a responsible option that has the beautiful looks, flexibility and the street credibility to fit well in any area in the home.
The bathroom and laundry area follow through on the level of quality, efficient fittings and appliances that do more with less.  It all goes towards creating an efficient home.  Come and get some ideas for your own project and check out the new products!
Oh yes, and enter the draw for a fantastic Nespresso Coffee Machine kindly donated by E & S Trading.
Ask the Experts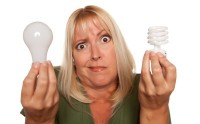 The Modern Home will also be 'home' to the 'Experts'.  There will be Planners, Builders, Building Designers, Interior Designers, Kitchen & Bathroom and Energy Efficiency experts available to take 10 minute appointments.  Book in early to and discuss your plans, get a designer to give you some ideas or find out how to make your home run more efficiently.  Bring your plans and ideas, and get some excellent, impartial help – for free!
See the Live Renovation Show by Beyond Zero Emissions (BZE)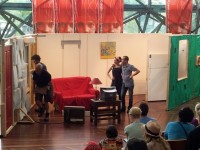 Or take a load off your feet at around 11am or 3pm on Saturday and Sunday and watch the 'live renovation' show from BZE.  This is a 1 hour 'play' that literally shows you how to renovate your own home to make it more energy efficient.  Very entertaining and informative and there'll be plenty of opportunity to ask questions (both after the show and of the experts).
Come and see us at our stand – we'll be offering free advice and guidance all weekend both through Green Moves and the Ask an Expert panel.    We look forward to seeing you there.
For more information click here to go to the Build Expo website