Setting operational baselines
It's important that before embarking on any type of efficiency project, that you understand the current (starting) position.   Knowing how much energy and water the organisation is using over a period of time (annually and monthly) prior to any changes, is referred to as 'setting the baseline'.  It is this baseline that any future measurements will be compared to in order to measure success or failure of resource efficiency projects. Just for clarity, in this and future articles, we refer to 'resource use' as meaning energy and water.
There are several ways you can identify the baseline data.  The main methods are…
Have a carbon footprint conducted on the business
Have a NABERS energy and/or water rating done on the business, or
Collate your energy and water into a spreadsheet so that you can clearly identify what you are using (in kilowatt hours, mega joules, or litres)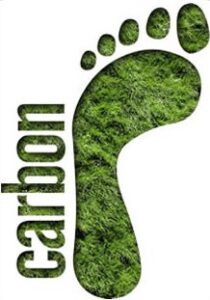 A Carbon Footprint is defined as 'the total amount of greenhouse gas (GHG) emissions (carbon dioxide or other carbon compounds) emitted into the atmosphere by the activities of a country, organisation, event, product or person'.  It describes the environmental impact of greenhouse gas emissions measured in units of carbon dioxide (CO2) or CO2 equivalent.
Measuring a carbon footprint can be done by commissioning a suitably qualified carbon accountant to undertake a GHG emissions assessment on the business.  This is a detailed assessment that generally includes a walkthrough of the premises, discussion with onsite staff about the use of items and obtaining detailed data from energy and water bills over a 12-24 month time period.  The collected data is then analysed and CO2 emissions calculated.  The result is a carbon footprint showing  the total amount of GHG emissions generated per year being emitted by the company. The GHG emissions number (usually expressed in terms of tonnes of GHG), would become the baseline measure.
The carbon footprint report should also identify recommendations to improve the resource use of the organisation.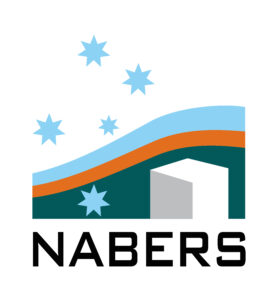 A NABERS rating also provides a baseline of energy and/or water use. NABERS stands for National Australian Built Environment Rating System.   Similar to the carbon footprint, but not as intensive, an accredited NABERS assessor would conduct a site assessment, obtain billing data for 12-24 month of energy and water billing data and use the NABERS system to obtain a star rating for the building space of between 0-6 Stars.  This star rating would become the baseline measure.
It is always best to use an accredited assessor for the NABERS ratings to ensure the data entered is accurate.  However organisations can 'self-assess' using the online NABERS tools and rating calculator which is freely available on the NABERS website.
The NABERS rating report (if conducted by a qualified and accredited NABERS Assessor) should also provide recommendations to improve the resource use of the organisation.  The NABERS ratings are commonly used to compare one building space with another to find efficient buildings to buy or rent. Research has found that buildings with higher NABERS ratings benefit from  increase asset value and lower vacancy rates. NABERS ratings are often used as a baseline for building spaces.  Click here to go to the NABERS website to find out more.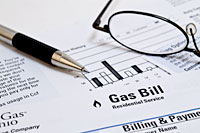 And finally you could always do it yourself  (or get a bit of help) by setting up a spreadsheet and entering in your energy and water usage on a monthly basis (or whatever your billing cycles are) and use that as a baseline point.  It's worthwhile engaging the services of a qualified energy or sustainability assessor/auditor to assist with this process as they can also provide significant insight to how and where you might be able to implement changes to reduce resource use, therefore reducing costs (and environmental impact) for the business.  Any decent energy auditor would provide reports to AS/NZ3598:2014 standards and include the baseline data for you, a list of the issues and a prioritised list of recommendations (cost justified) to consider moving forward with.
We have staff that are qualified in all of the above areas and would be pleased to help anytime should you choose to get some backup!