All good businesses these days should have a sustainability strategy.  This usually includes a suite of policies and procedures on resource efficiency, waste reduction and transport.  Those ahead of the game are now looking at the benefits of healthy buildings and carbon neutrality.  All with a view to improving the business through cost savings, efficiency and social licence to operate.
Many organisations and businesses are well on the way to implementing their Sustainability Strategies. But life is busy and what if you're just getting to it now?  Where do you start and how does environmental sustainability fit with other business priorities such as making a profit?
The Triple Bottom Line
The term Triple Bottom Line, sometimes called People, Profit, Planet, the Three Spheres of Sustainability or similar refers to the three key 'pillars' of sustainability, Economic, Social and Environmental goals.  The diagram below describes each of these  pillars and how they are interlinked in a business environment.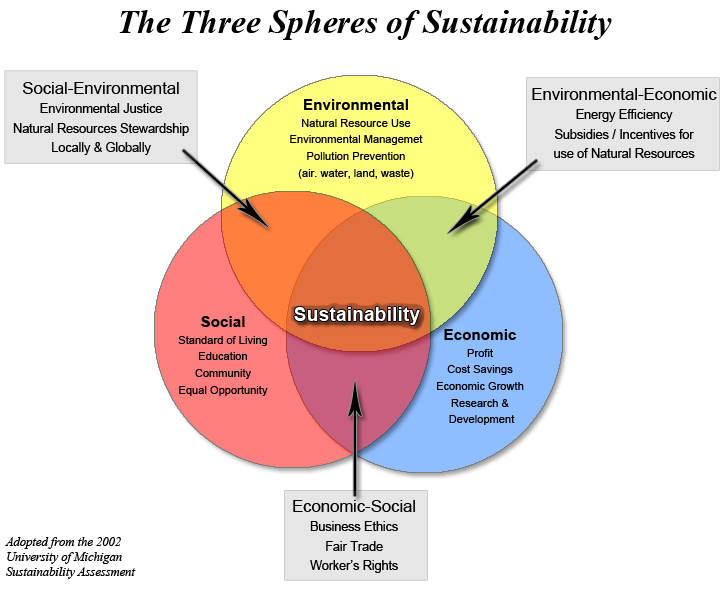 These pillars provide a great starting point for mapping where you'd like to be and how you might get there.
However many established businesses are likely to need to work within with existing strategies and goals.  Updating these strategies and embedding sustainability objectives can be time consuming and challenging.
We found the 6 minute clip below from Bret Knowles, PM2 (Canada) Performance Measurement & Management, where he describes the sustainability strategy map for a first-time stakeholder.  It also covers off the Future-Fit 21 Business Goals (if you are looking to do that). It provides a practical way to see how you might be able to do this in your own organisation.  Hope you find it interesting, we did.
These days if you are motivated to make a change and don't know where to start, all you need to do is find the right consultant or support network.  If you don't want to engage a consultant, there is some good government based support, advice and guidance  available. For example…
If you're interested in making your business sustainable and keeping up with the environmental awareness that is necessary in today's operations, take a look at some of the programs above.  Alternatively call us if you're interested in engaging an experienced independent consultant to guide you through the process, we're always happy to help.