October 2016 – Sustainability Victoria have released another round of grant funding for small and medium sized enterprise (SME) businesses. It's part of the $3 million Victoria Government Energy Assessment and Business Productivity Grants program. The program will equip 1000 SMEs with energy efficiency skills and connect them to expert advice to help them cut energy costs, reduce greenhouse emissions and unlock even more co-benefits.
We at Green Moves are on the list of qualified consultants to work with the program and have significant experience at assisting eligible businesses to gain access to the grants.
Grants are available to help business with up to 200 full time employees, and spending over $20,000 a year on energy. The grant must be used to commission an energy assessment which will identify and prioritize implementation of energy improvements.
Funding is available to cover 50% of the cost of an energy assessment. The grants are offered at two funding levels: a basic energy assessment is up to $2,000 and a detailed energy assessment is up to $6,000, with access to a $3,000 assessment recommendation implementation bonus. Businesses in Victoria who are looking to improve resource efficiency and reduce operating costs should get in touch.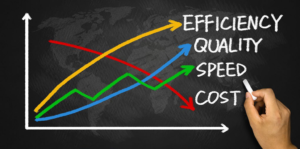 This is an excellent opportunity for any business with high energy or resource usage, to obtain assistance with financing assessments to identify what can practically be done within the business to reduce costs.
If you are interested in applying for this funding, or just want to find out more, please get in touch via the link below.
Contact us to find out more
Alternatively go to the Sustainability Victoria website by clicking here.