Being water wise in business not only saves one of our most precious and limited resources, it also saves energy. So with water costs increasing faster than energy costs, it pays to be as efficient as possible, and its very easy to do.
Most businesses have areas that use water, mostly kitchens and bathrooms. Areas like these can be very easily modified to reduce usage without anyone even noticing a difference.
Remember, first check your current usage, this will be on your bills. Then implement some water saving features (taking note of when you do it so you can compare) and then monitor and measure the difference.
Simple items include: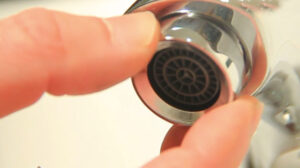 3 Star or higher, WELS rated dual flush toilets,
Installing waterless urinals,
3 Star or higher WELS rated showers,
Efficient tap rinse sprays,
Efficient dishwashers,
Flow control devices in kitchen and bathroom taps
… and there are many others depending on your business.
By implementing simple items such as these, a business can reduce water use by between 30-50%, and that also has a knock on effect to hot water energy use (yes more savings)!
If your business is has high water use, consider installing monitoring so you can manage what is being used and where. It also helps to quickly identify any leaks that may occur.
Many water companies offer water saving incentives and rebates from time to time. Be sure to check your local water provider to see what's on offer.
Water audits and assessments can be conducted to help you get started and identify where the best investments might be. Water management should be part of the businesses overall Sustainability Strategy and reporting.
We recently identified savings of over $11,000 pa in water costs for a client with some very simple measures. If you'd like to find out what opportunities are available for your business we'd be happy to assist.
Contact us if you'd like to know more about water efficiency for your business