See Forté for yourself – we did!
01 March 2013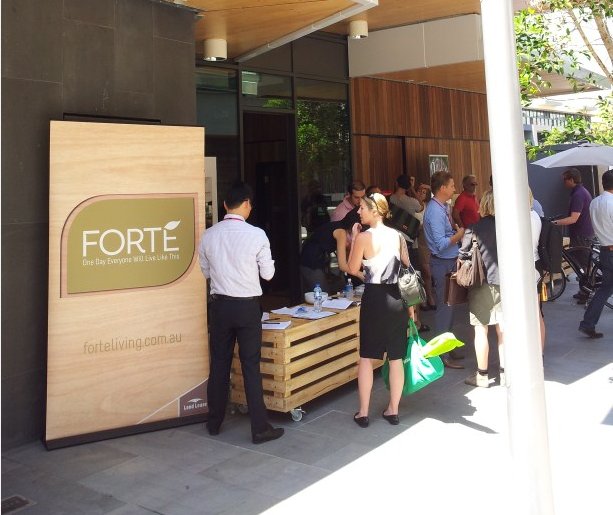 Called into the Forté launch last weekend and had a look at the building now it's finished. Loved the veggie gardens on the balconies, stylish interiors and the whole CLT (cross laminated timber) construction. You can now go and see them and buy the apartment of your choice (they weren't available off the plan)! If you want to know more see our listing under New Developments.
We hope to update our listing of Forté with some of the snap shots they were taking on the day. Green Star rating for 'As built' is happening over the next month or so – watch out for that much sought after logo! We'll upload that too as soon as it's available.